Dawn Patel Art
The Dawn Patel Art Gallery features some examples of my paintings, prints and mixed media work.
About
---
One of the biggest obstacles for an artist is that of survival. Survival in a world that values commerce and the dollar much more than the values implicit in the drive to create, Yet, the concept of survival isn't just about buying and selling; those are simply the forms that dominate our economy. They overshadow the way in which the mentality of consumption destroys our spirit and our humanity.  Success, whether measured by money, production, or social acceptance, should have no role in the motivation of the artist.  The only success is to be alive and to continue to create something for the world that reflects ones true existence in the world.  There are no models or templates or guidebooks, only hard work and intuition. At this stage in my life, at the age of 51,  i am working even harder, because i have come to realize it is my Soul's Work.
And what is that "Soul's Work"? i have found it to be a discipline of making space, in a solitary way, that in turn allows a conversation with the forces that are much bigger than our single solitary selves. Because i have been making art my entire life, that space has become very expansive and has revealed the unspoken lessons i need to learn. In fact, it is an act of faith. Not faith in a religion, dogma or a philosophy , but rather faith in a spiritual connection to the larger whole, which each of us embodies within our small selves. It is not about following, it is about listening.
The making of a work of art, then, becomes akin to prayer, or a beckoning. When i enter the creative space i do not presume to know i have the answer, it is one that comes to me in the process. The questions have been big, leading me to understand and act in my own life. This is how art has become a means of survival for myself, not in a monetary way, but in a way that leads to action, growth, understanding and personal responsibility to the spirit in the material world.
Please visit my blog (link below) if you are interested in reading more.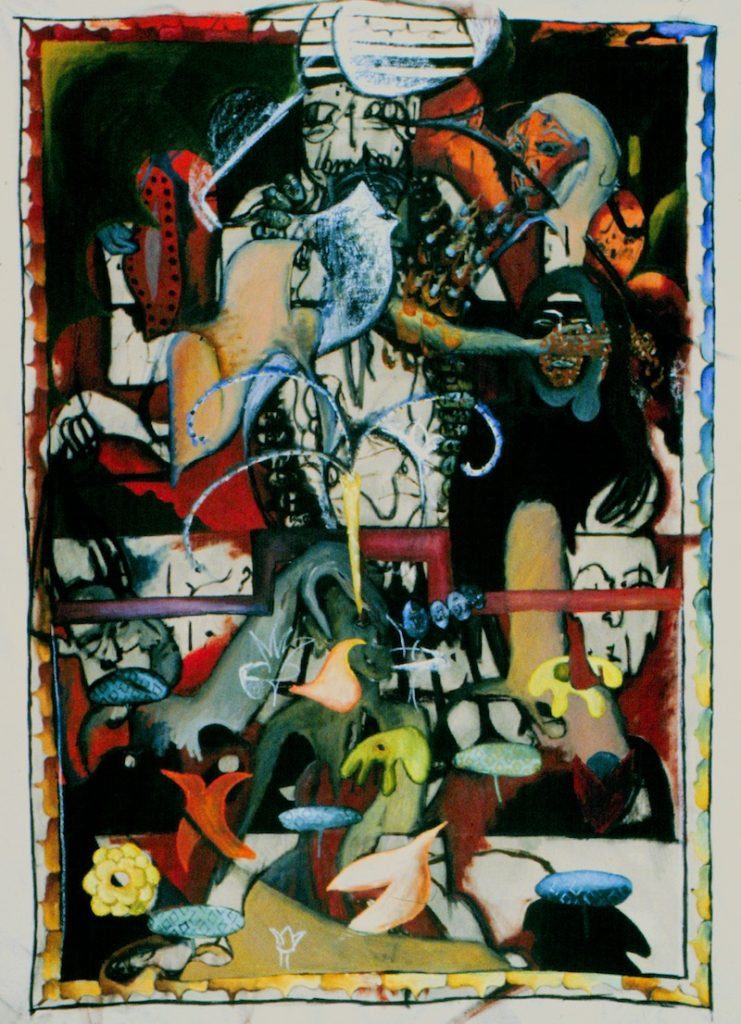 Original paintings, prints, and painted stones can be found in the FINE ART section of Brilliant Stranger on etsy

Musings on art, life and the creative journey along with studio updates and personal storytelling.