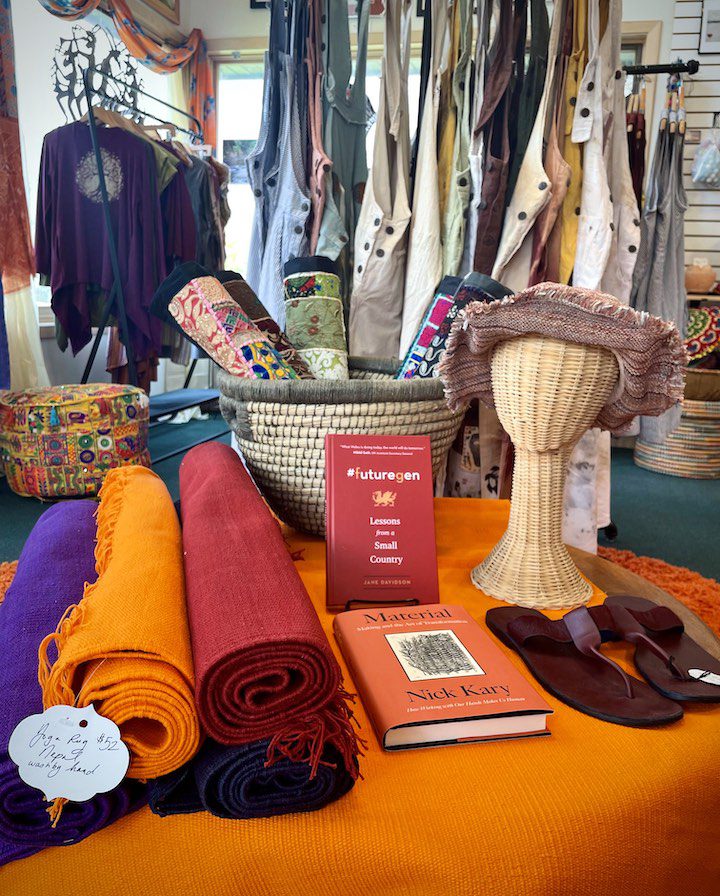 The new Brilliant Stranger location is home to Dawn's work space and studio. 
Brilliant Stranger Fair Trade Collaborated Clothing
Dale Kumbalek Handmade Guitars
Carefully chosen Gifts from International and Regional Artisans, including gemstone and silver jewelry made in Wisconsin, baskets, knitwear and felted toys… to name just a few!
Paintings and tapestries  Vintage and Handmade planters, succenlents and air plants
Seeds and Sustainabilty books and tools
New and used books covering everything from from Fermenting Food, Permaculture Gardening to Embodiment Practices and Yoga.
Classes and Workshops, Visiting Artists and Unexpected Events, Gatherings and Happenings
NEW!  Vintage Cottage Apothecary section with herbal delights, books and lovely collectibles
 
OPEN DAILY 11-5  Closed Wednesdays
Call or Text –  920-366-0301                                                                                                
7896 Highway 42, Egg Harbor, WI 54209
We look forward to seeing you!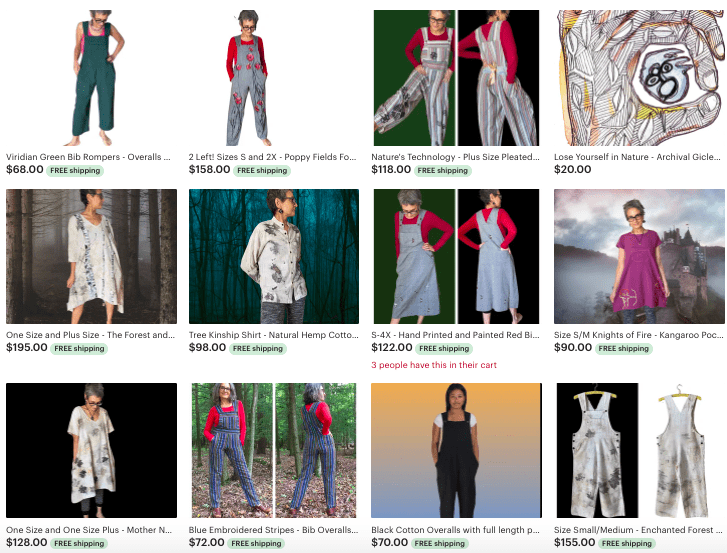 Tap the photo above to shop today!                          Everything from Bib Overalls to Ancestry Cloth Dresses to  fine art and prints are available online in my Etsy Shop.  Purchases can be made with an Etsy account or as a guest, no account needed!  Payment options include credit card, Paypal and checks or money orders.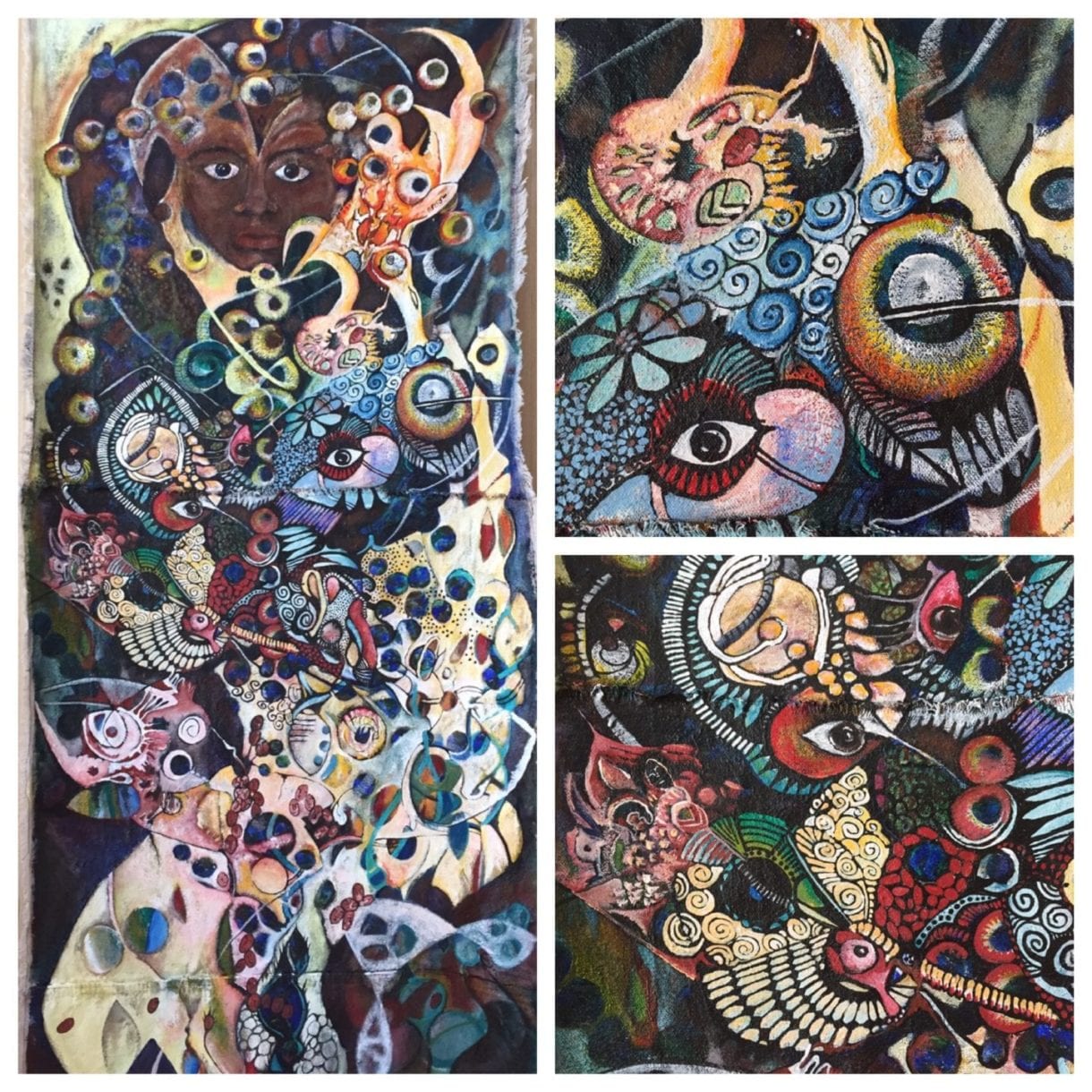 Contact Brilliant Stranger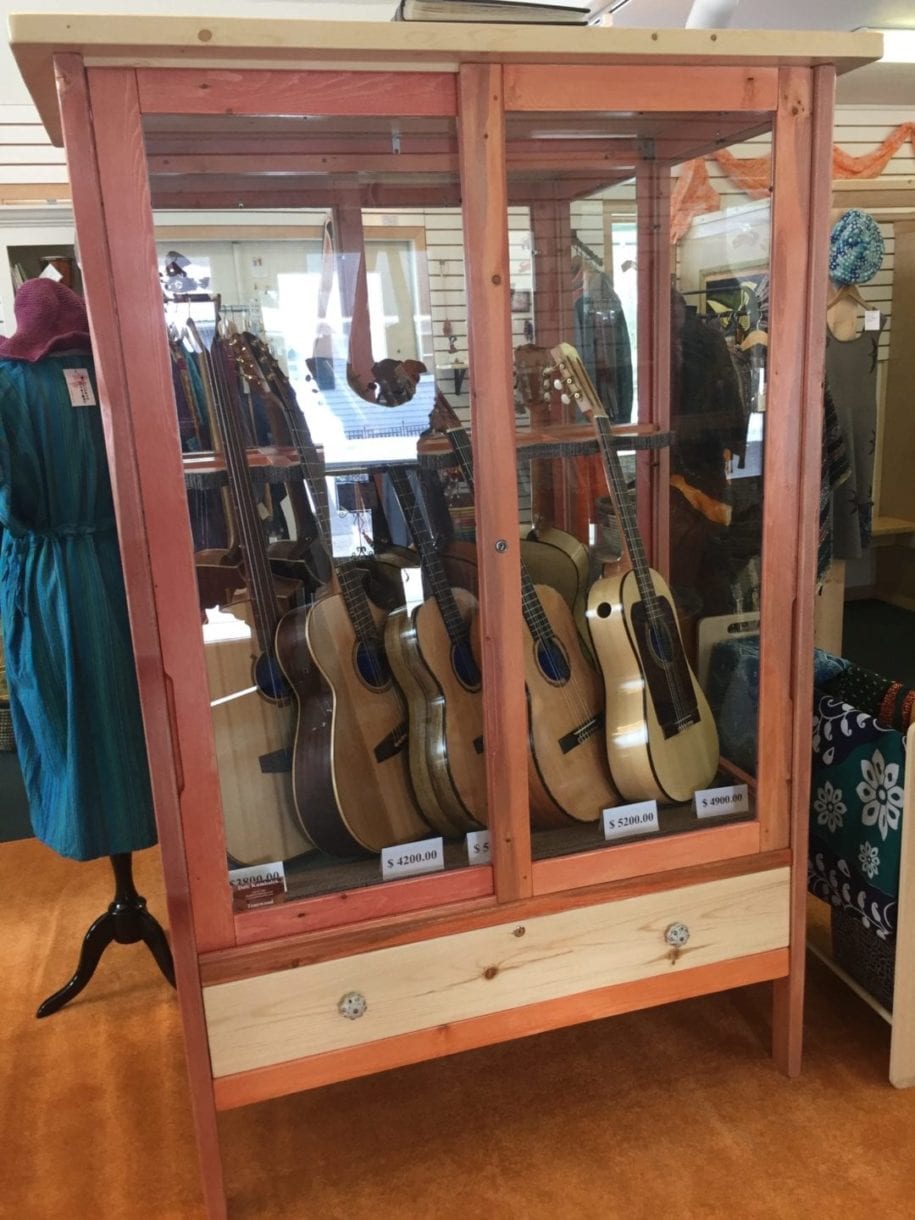 Guitar Shop
Dale's Handcrafted Guitars are now on display in the Egg Harbor shop.  Store visitors can view these in their new humidity controlled case anytime, and interested buyers can make a same day appointment with Dale for demonstrations and more information.  Not in the area?  Visit the website for information and photo galleries – https://www.kumbalekguitars.com