Brilliant Stranger Clothing
You are an infinite being - how will you dress?
Scroll down to the photo galleries – and click on the image to see hundreds of photos of my work! Most pieces are one of a kind or limited editions. Some have sold, while many are avaialable on Etsy and in the Egg Harbor Shop.
SHOP ON ETSY
Brilliant Stranger clothing is the culmination of over 30 years of exploration, experimentation and invention. Featuring small batch runs of original wearable art, it is a line of clothing that stands apart from the crowd.  In a decade the Brilliant Stranger line has grown from funky up-cycled creations to a line of limited run and OOAK artisan clothing.
Brilliant Stranger clothing is inspired by nature to honor the earth as well as our own bodies, made with eco-friendly materials including organic cotton, linen, and vintage saris combined with sustainable practices such as recycling and natural/low-impact dyes.
The artistic vision behind Brilliant Stranger clothing thrives on constant invention and change. Utilizing playful dye techniques, quirky block prints, free hand stitching, beading, painting, and unconventional sewing techniques, I choose not to rely on old formulas and mass production. I would rather be breathing in the spark of new ideas.
Enjoy our photo gallery,  featuring our new spring 2018 Fair Trade Line, a special collaboration with Nepalese artisans.  And scroll down to learn more about the people who weave the cotton, tailor and sew these garment.  
Available for purchase online at https://www.etsy.com/shop/brilliantstranger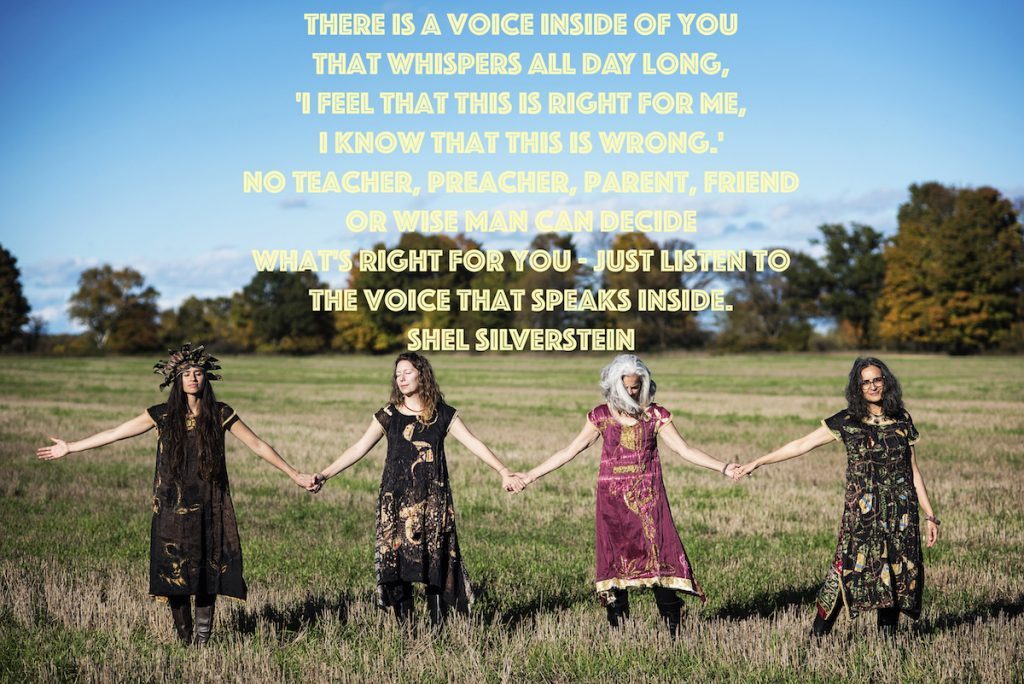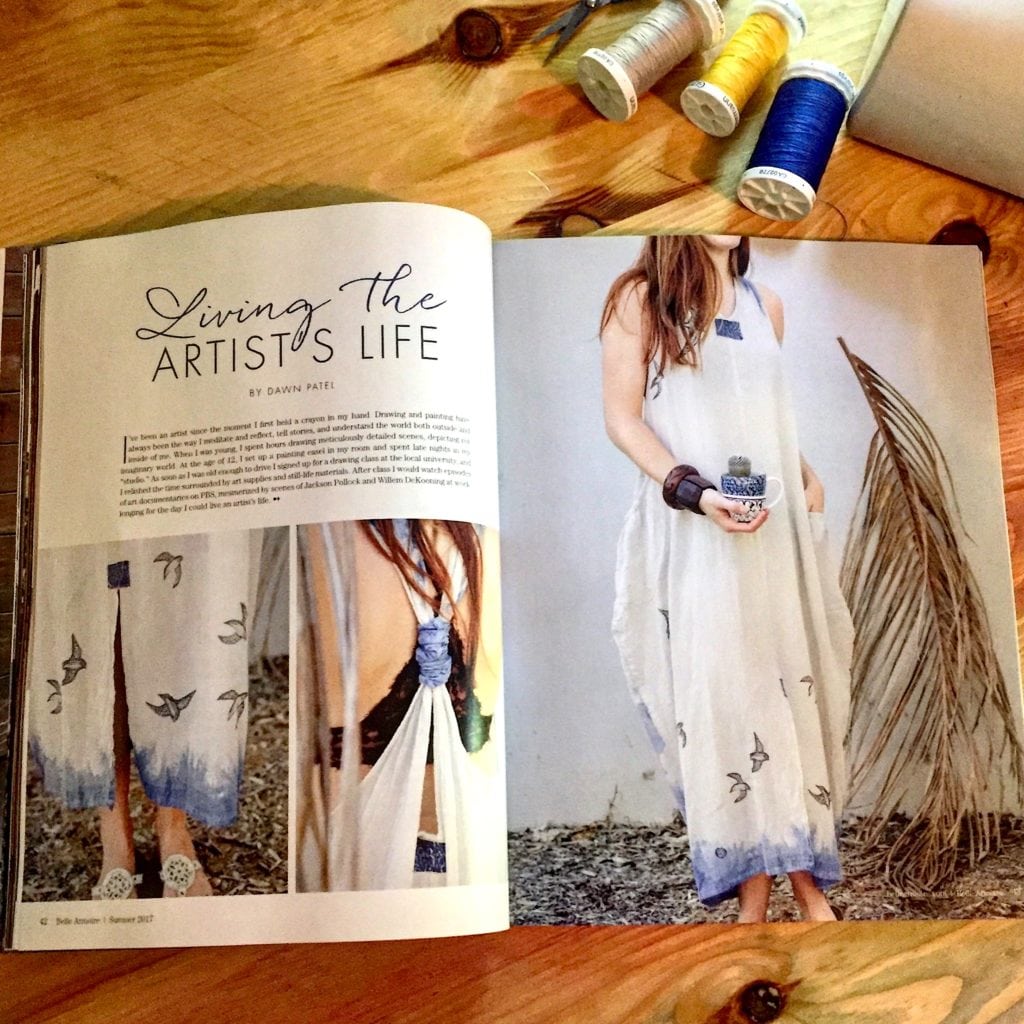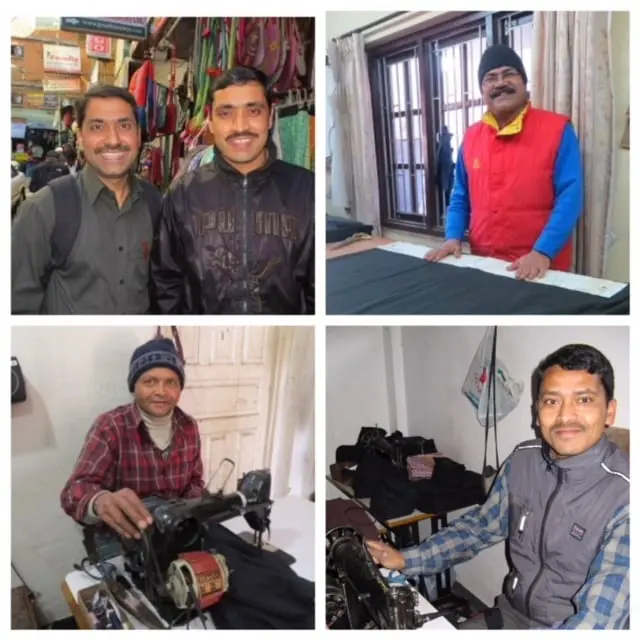 Fair Trade Connections in Spokane and Kathmandu
Will Rogers once said "A stranger is a friend I've never met." These "friends I've never met" are the dedicated, hard working and talented collaborators in the Brilliant Stranger Line of Cotton Clothing. Here are their stories....
My relationship with Ganesh Himal Trading began in 2003, when I opened my first brick and mortar shop in the beautiful Lake Superior town of Bayfield Wisconsin.  At the time I had just left an elementary art teaching job and dove into my life as a full time entrepreneur with the aims of ecological and social responsibility (as well as creativity) at the forefront of my business and life goals.  For this reason I decided to purchase Fair Trade goods, and that decision led me down a road that has changed my life.  While researching Fair Trade I quickly discovered Ganesh Himal, a fair trade federation member in Washington State.  Ganesh Himal, founded in 1984, has been on the forefront of the Fair Trade Retail movement in the US.  It's co-founders Denise Attwood and Ric Conner believe in positive and mutually beneficial relationships, a core principle of the Fair Trade movement.  I soon discovered this focus makes working with them feel like anything but business as usual.  Their steadfast dedication to principles such as partnership, co-creativity, fair wages, transparency and most of all friendship and respect has been an inspiration to me over the years. 
While in Bayfield I sold a variety of Ganesh Himal's products, everything from handbags made from recycled tires to scarves made from vintage saris.  I always felt good about ordering from them, and after a few years of doing business together the phone call orders felt like checking in with old friends.  Our business relationship lasted over ten years and when I started producing my own line of clothing, reaching out to Ganesh Himal was my first (and it turns out only) choice.  It was a new direction for all of us, but we decided to do some trial pieces.  One the next five years I went from making one of a kind pieces entirely on my own to seeing my designs and ideas come back from Nepal, as expertly tailored exquisite clothing made of hand woven cotton.  We work small scale and the process is very personal, with phone calls, emails, drawings, samples and even occasional family photo sharing!
I started experimenting with this collaborative relationship, which is always inspiring me to try new ideas and techniques.  With the initial garment making in the hands of master tailors and weavers, I have been able to work with natural and plant dyes, more and more highly developed methods of machine and hand stitching, painting and printmaking, with the clothing.  I have also been able to customize garments with unique finishing touches that enhance the fit for a wide range of sizes and body types, making fun and comfy clothing for many women, not just those who fit into a certain range of "normal."  This expansion has made my clothing line unique in many ways, but most important to me, I can still work in a way that is both environmentally and socially conscious.  
Although I have not yet traveled to Nepal, the artisans who make my Brilliant Stranger Clothing have become a big part of my life, and I feel connected to them.  We share in the dignity and creative potential of working with our hands, producing clothing that people can wear knowing it has been made with careful, thoughtful consideration every step of the way.  I admire their skills as much as their serious work ethic, and I hope to meet them in the not too distant future!
Here are some of the Brilliant Strangers co-creating this clothing line for you!
Denise and Ric (photo below)
Denise Attwood and Ric Conner, co-founders of Ganesh Himal Trading LLC, (www.ganeshhimaltrading.com) have spent 30+ years working to promote positive, mutually beneficial partnerships through Fair Trade. Their business model is based on the fair trade principles of partnership, co-creativity, fair wages, open communication, long-term relationships, democratic decision-making, friendship and respect. Since 1984, they have actively implemented and advocated for the practices of fair trade and supply fairly traded products from Nepal to over 400 socially conscious and fair trade businesses throughout the US and Canada. They are longstanding members of the Fair Trade Federation and Green America. 
In the 1990's, Denise helped to establish Spokane's first non-profit Fair Trade retail store, Global Folk Art, serving on its board for 10 years. She has mentored many fair trade business owners and importers and served on the national board of the Fair Trade Resource Network helping to educate North American consumers about the positive impacts of Fair Trade.
In 2010, Denise co-founded with Sita Gurung the Baseri Health clinic to provide primary health care to a remote part of central Nepal. In 2014, Denise then co-founded the Conscious Connections Foundation  (CCF) 
(http://www.consciousconnectionsfoundation.org), with their son Cameron Conner.  Ric sits on CCF's board.  CCF was formed to support the operation & maintenance of the Baseri Health Clinic as well as to fund a girl's educational stipend benefitting 100's of low-income families in Nepal.
  In 2015, CCF played a crucial role in providing immediate and long-term disaster relief to communities devastated by the April 2015 earthquake.  Because of CCF's long-standing relationships in Nepal we were able to provide food and shelter to some of the hardest hit remote areas immediately after the earthquake. In two self-funded trips, working with a team of Nepali volunteers, Cameron, Ric and Denise were able to work directly with communities to build earthquake resilient structures such as the Baseri clinic and a remote K-3 school which were destroyed in the earthquake and to construct 2 model earth bag homes 20 km from the epicenter of the quake.  Denise & Ric worked alongside their son, Cameron, who spent 5 months of his GAP year volunteering to assist Nepali's he has known all of his life.
Denise was a board member and is now a board member emeritus of The Center For Justice in Spokane, WA. CFJ a non-profit Law firm working to create a more fair, just and effective justice system and advocating for the Spokane River.
Tibet Wears (photo above)
Baburam and Arjun are co-owners of Tibet Wears. Often it is just the two of them working to fill orders and so they are not often involved in employing someone else.  If they have more work than what the two of them can do they employ workers on a piece rate system where the worker determines the price and how much they want to work.  Their normal work day is 8 hours.  If someone is interested in working with them a lot then they will try to provide as much work as they can for the person and provide holiday leave.  Mostly, however, it is just Baburam and Arjun.  They work well together  This is a tiny micro-enterprise where two people have mutually benefited from each other's talents.
In 2015,  Baburam was able to purchase a plot of land and complete a home, helping to secure the future of his family.  We are so happy to celebrate this milestone with Baburam, a direct result of his tireless work.  Furthermore, we are happy to report that his home survived the earthquakes of 2015 without damage!  The rural family homes of both Baburam and Arjun did not fare as well unfortunately.  Both men migrated to Kathmandu from villages very near the epicenter of the April 25th, 2015 earthquake.  
Basanta Kumar
Basanta is a self taught weaver (something I can really relate to)  He began with a one loom business and now owns 36 electric looms and employs 20 weavers, along with drafters, bobbin winders and technicians.  When there is electricity he is able to produce 30-40,000 meters a month!
Ram Bahadur (photo above, top right image)
Ram Bahadur, a long term employee of Sadle, was born in Chitwan (which is 140 km away from Kathmandu) and he now lives near Thamal in Kathmandu. He has 4 children, 1 son and 3 daughters who are now all grown. Ram Bahadur is a pattern master and fabric cutting master, but can also act as a tailor if he is called to. Tailoring has been in Rams family for more then 4 centuries. He first began to tailor when he was 15 years old and learned from his father. In turn he has taught this trade to his son and one of his daughters. Being able to work at Sadle has given him the ability to buy a nice piece of land and build a fair ­sized house on it. It has also enabled him to send his children to school. In the future he wants to continue to work here at Sadle until he retires. When he retires he wants to live with his family and play with and help take care of his grandchildren. Ganesh Himal Trading has worked with Ram for over 24 years!