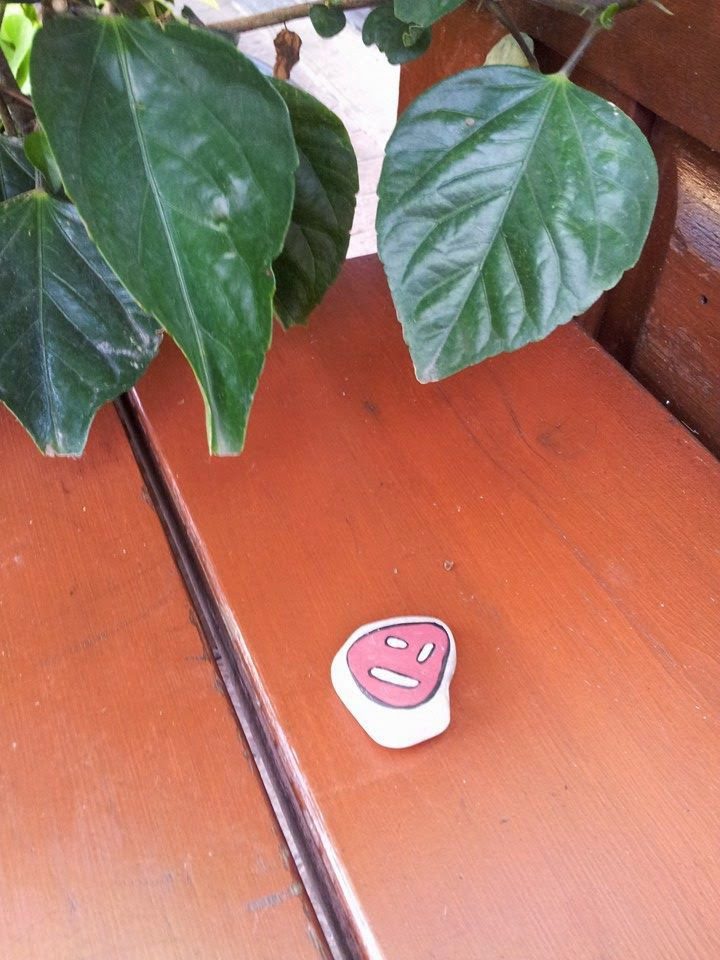 This one is just in!  #57 in Hudson Wisconsin.

              
 The Mystery Stone Project has launched, and it all started with these humble rocks!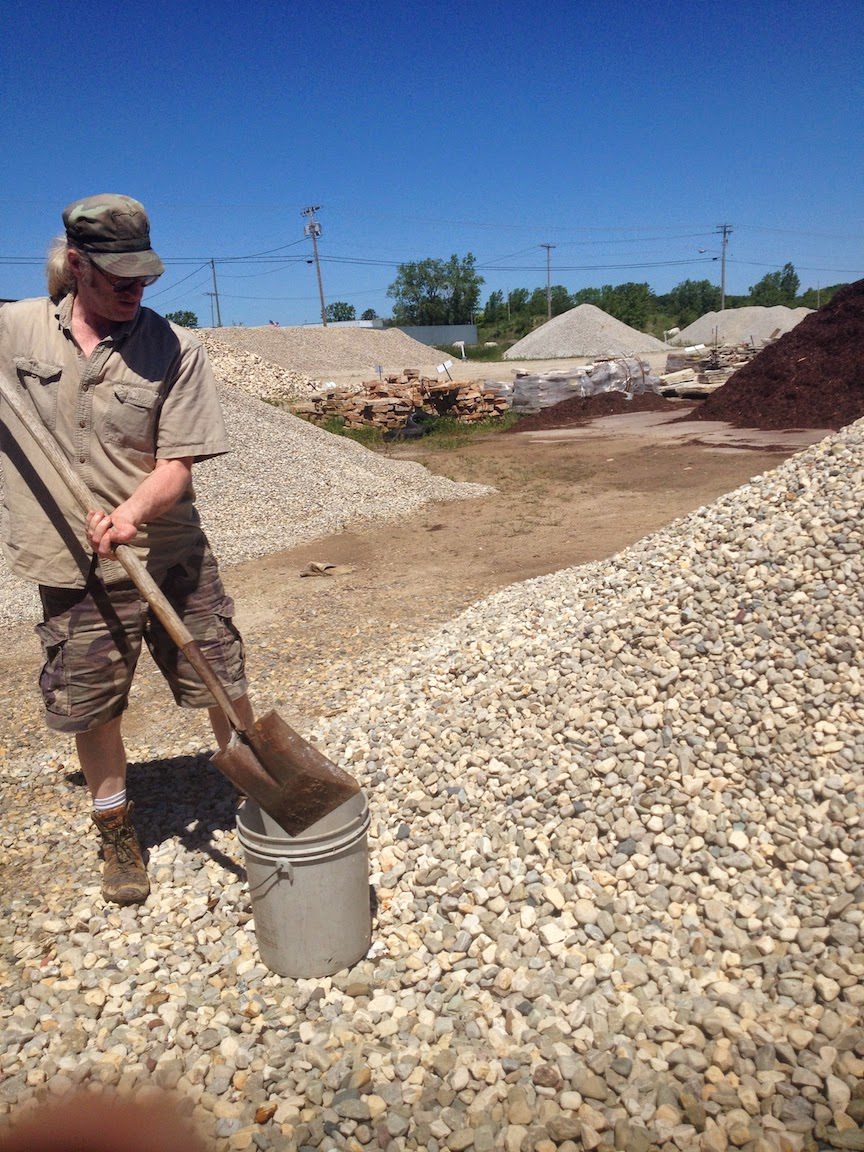 Here's Dale at Sturgeon Bay Sand and Gravel.  If this project inspires you to paint a large quantity  of rocks check out your local quarry or gravel pit.  We bought 5 pounds of washed landscaping stones for 2 dollars!  Considering this project is COMPLETEY FREE to all participants, a great deal on stones is vital.
Harvesting stones from public places is often illegal, so check the laws, and consider a trip to the gravel pit.
In my last post "The Magical Mystery Stones" I wrote about the ideas and thoughts behind the project.  Now that the Mystery Stones have launched I have things to say about the REAL EXPERIENCE of starting and witnessing the progress of a free and public art venture.  I thought it would be fun, but already I am realizing that I had no idea how magical and rewarding this kind of interactive art experience can be.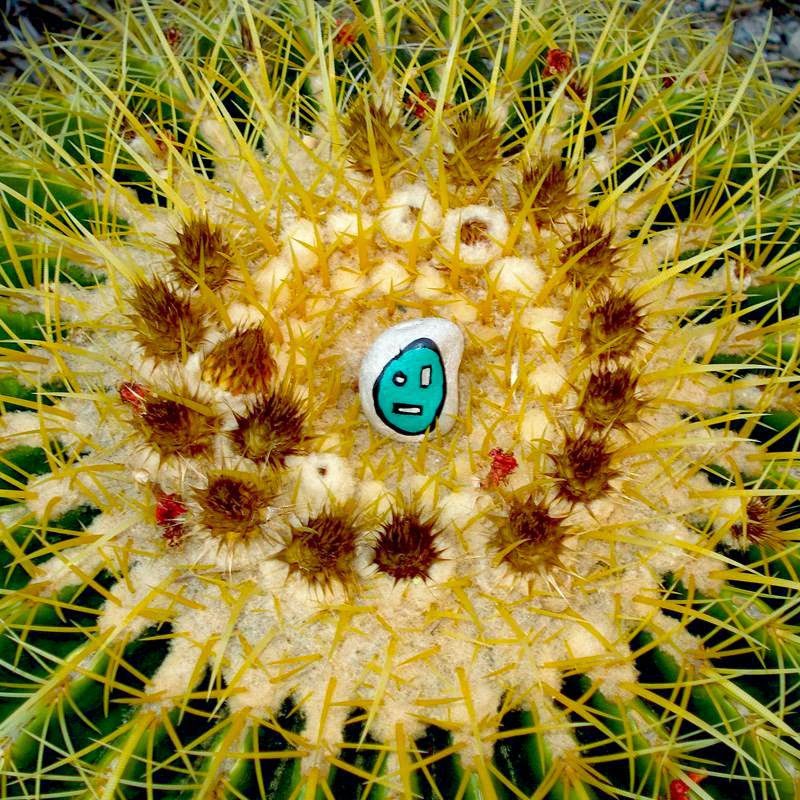 The photographic adventures of the stone "releasers" are another art form in themselves!
Street Art finds its' niche.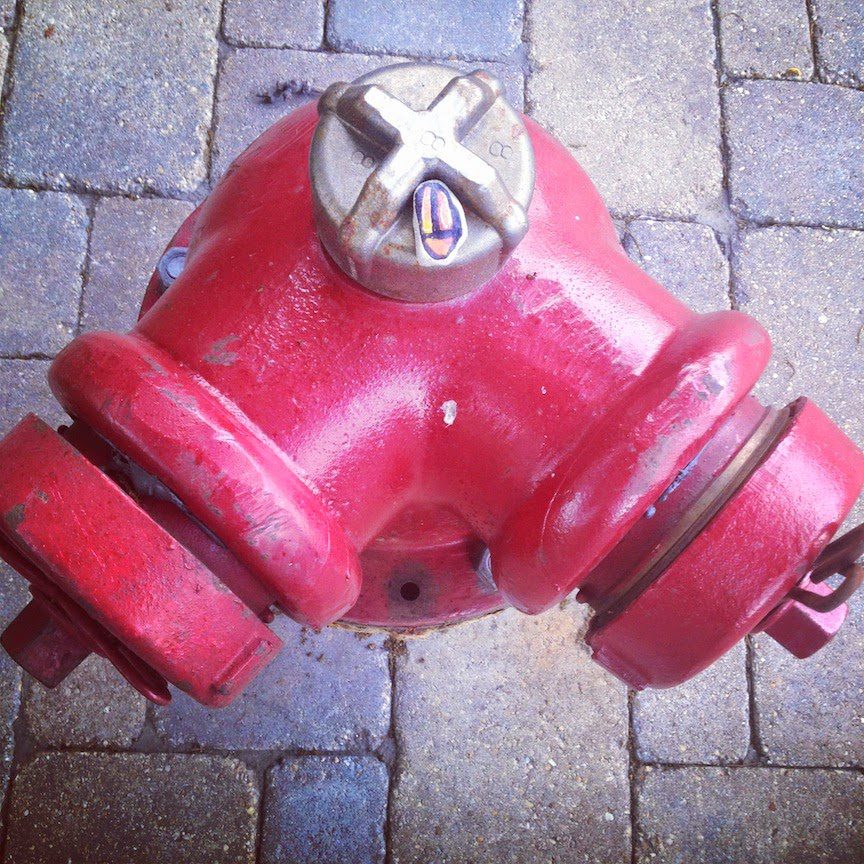 Seeing the photos of released stones thrills me, my little creations are out in the world.  And people are excited to find
them, and the experience of releasing stones seems to bring out the kid in all of us… it is such a pure form of PLAY.
I have already heard back from a handful of "finders" whose enthusiasm seems evident in their facebook posts.  I feel a certain amount of awe that these people have found a stone, looked up the website address scratched into the back of the stone and followed the links to the Facebook and instagram pages where they are able to report the stone number and location of their find.  I had no idea what to expect for when I started painting little stones, but the fact that less than two days into it I am connecting people with these little one of a kind characters that I individually painted is thrilling.  I feel like I'm a kid again, and I'm loving it.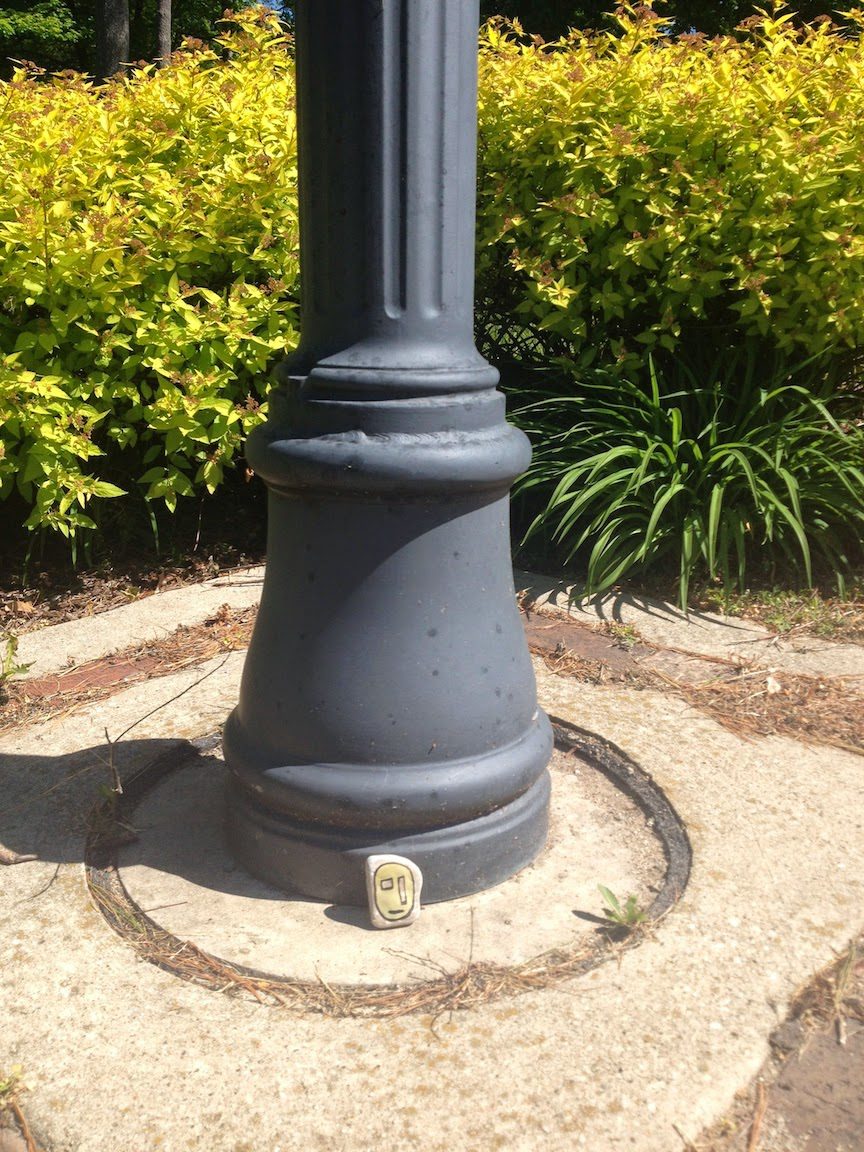 FOUND!!! The finder of this stone found it on facebook and says she's planning to bring it along on a trip to the UP.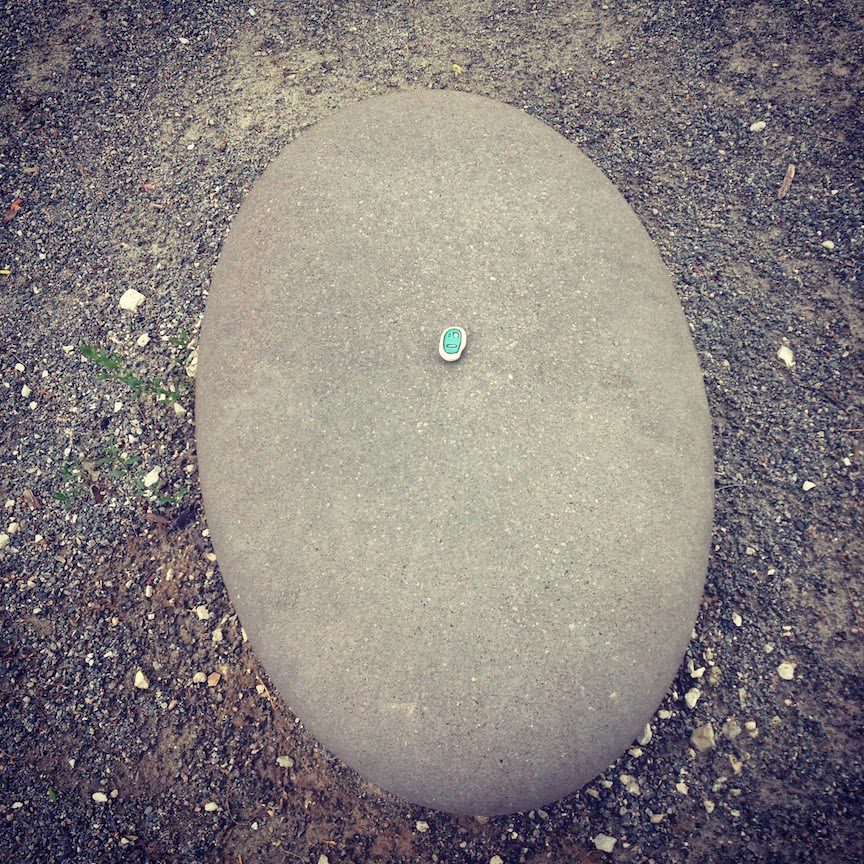 FOUND!!!!  These finders reported back less than a few hours after we left it in a Chicago park… in the rain!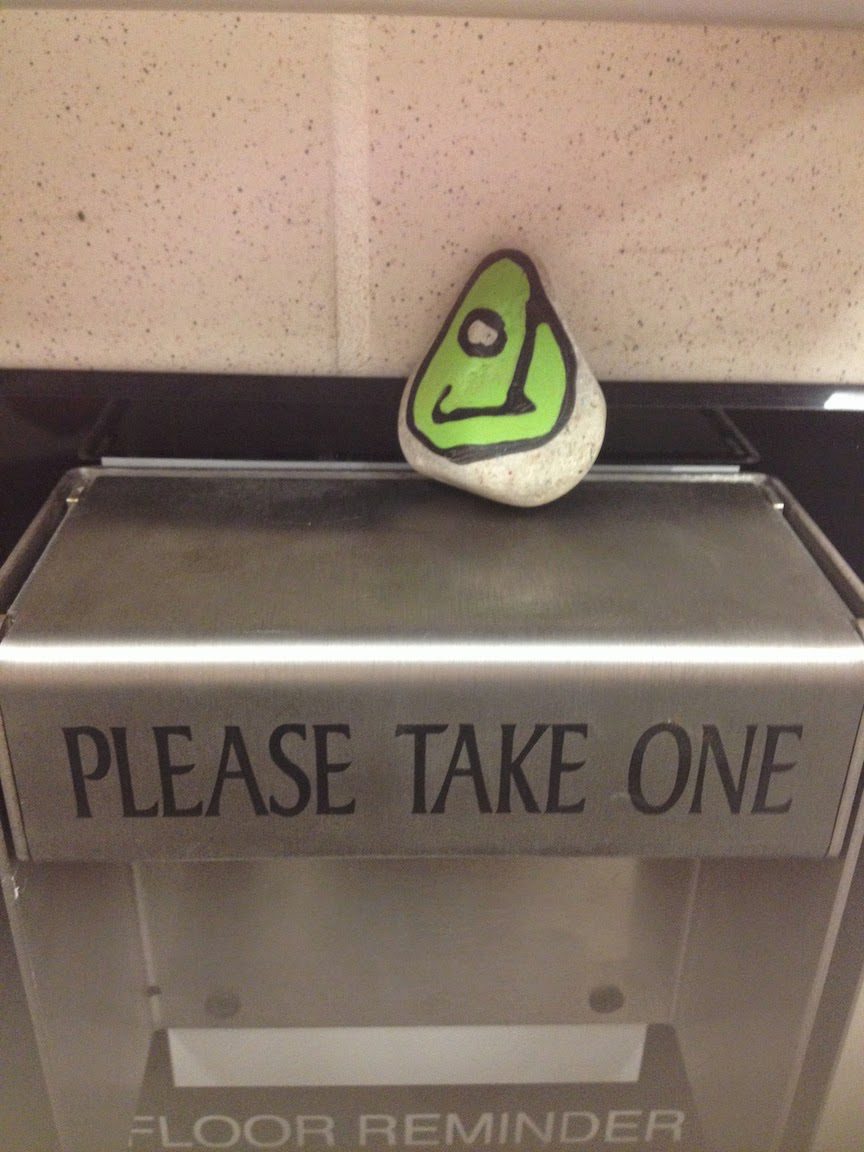 FOUND!!!  Left in a parking garage in downtown Chicago, this one was reported the next day.
I am certain that I will never tire of hearing back from "finders," the excitement is contagious!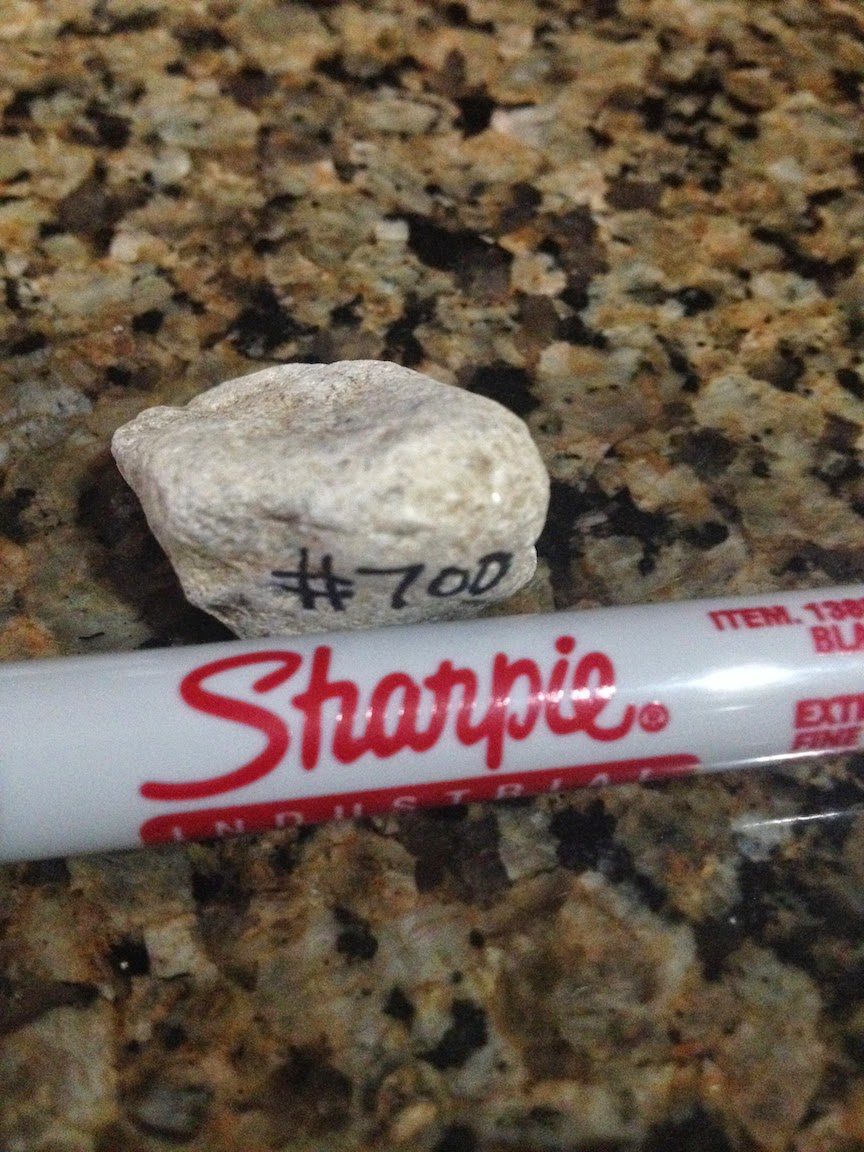 Some of the stones are small and uneven, jagged… not perfect by any standards.
I think these are the ones I'm cheering on the most, if they keep re-appearing online in new locations
it will refresh my love of the underdog every time!

Please keep up with the project on Facebook: https://www.facebook.com/brilliantstranger
and on Instagram: http://instagram.com/mysterystones